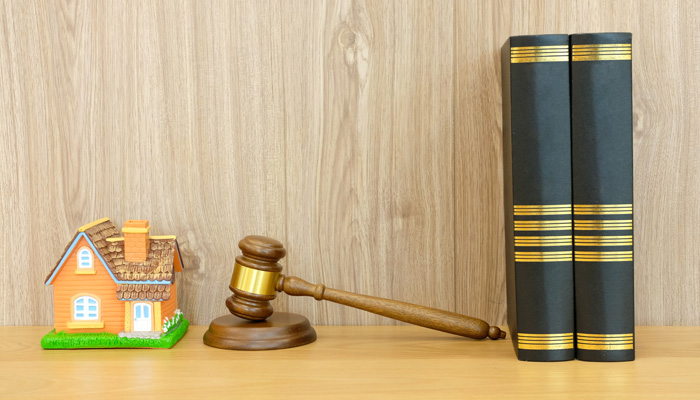 Now more than ever before property managers need a compliance tune-up—especially in light of some confusing fair housing regulatory changes. Case in point, depending on where you operate, pit bulls may now be illegal and marijuana may be A-OK.
When it comes to not knowing current laws, simple mistakes could land you in court for discrimination or worse, says fair housing expert Anne Sadovsky. In her webinar for Audio Solutionz, "Fair Housing Update: What's New With Pot, Pitbulls, Parking & Perps," Sadovsky says that besides marijuana and aggressive dogs, property managers need to be up to date on laws concerning emotional support animals, breed restrictions, reserved parking places, criminal backgrounds, and on why calling a "service animal" a "pet" can land you in trouble.
 State Legalization Laws Cast Cloud Over Federal Drug Rules
Recreational pot is now legal in nine states—Alaska, California, Nevada, Colorado, Oregon, Washington, Massachusetts, Vermont, and Maine—and medical marijuana is legal almost everywhere, from Montana to Rhode Island to Florida, reports Business Insider.
But marijuana is not yet legal on the federal level, a fact which creates plenty of ambiguity for anyone enforcing federal laws in pot-legal states. When it comes to public housing, the verdict is still out.
"Currently, HUD has not released any guidance specifically related to the use of recreational marijuana in public housing or Section 8 properties," writes Eric Oberdorfer for NAHRO Blog.
There are a few factors to consider:·
The Quality Housing and Work Responsibility Act of 1988 prohibits public housing units from putting anyone on the voucher program based on illegal use of federally-controlled substances.·
  A 2011 HUD memo notes that public housing agencies have the "discretion to determine, on a case-by-case basis, the appropriateness of program termination of existing residents for the use of medical marijuana."
In Public Housing, Large Dogs Becoming 'Endangered Species'
Attacks by pit bulls in public housing have prompted a spate of regulations prohibiting them, so much so that The New York Times in 2009 said the canines were becoming "endangered species."
Housing authorities which ban pit bulls and other "bully breeds" like Doberman pinschers and rottweilers include those in Denver, Orlando, Kansas City, and Philadelphia, plus plenty of county agencies and agencies in small towns, reports DogsBite.org. Other municipalities have gotten tough on dangerous dogs and written housing rules for animals without being breed-specific; in Texas, Lillian's Law says owners of attacking dogs can go to prison.
This is one area where public housing has fairly broad freedom in making rules, as the Housing Act of 1937 illustrates. A HUD rule from 2010 backs the original law, stating that public housing residents may "own pets, subject to reasonable requirements that the public housing agency may establish in consultation with the residents."
Keep An Eye On Federal Fair Housing Changes
Public housing managers also need to read the news to see what the federal government is up to. Ben Carson, secretary of the Department of Housing and Urban Development, scrapped Obama-era rules aimed at combating housing segregation, reports the Washington Post. Also worth noting is that HUD has reined in certain kinds of investigations and stopped offering an assessment tool that provided communities with data and maps that gauged neighborhood segregation.
With so much going on, it's absolutely critical that you understand the current status of fair housing laws and what is and is not allowed, says Sadovsky in her Audio Solutionz webinar. From criminal background checks to addressing fair housing complaints, there are plenty of details to stay on top of.
To join the conference or see a replay, order a DVD or transcript, or read more