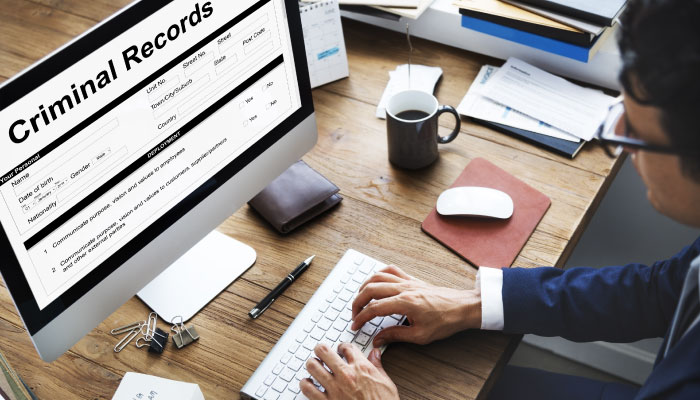 Having a criminal record isn't a protected class under the Fair Housing Act, but that doesn't mean you can't face charges of fair-housing violations if you refuse to rent to applicants who have a criminal record.
You have to balance your desire to find good tenants with the anti-discrimination guidelines laid out by the U.S. Department of Housing and Urban Development (HUD), according to housing industry expert Paul Flogstad in his webinar, "Reevaluating Criminal Background Policies." Failure to comply with the Fair Housing Act and HUD requirements and protections involving criminal background checks can get you into serious trouble.
Stay Away From 'Blanket Bans'
Reasoning: Because African Americans and Hispanics are arrested and incarcerated disproportionately in the general population in the United States, a policy that presents barriers to people with criminal records would have a disproportionate effect on these minority populations, according to Arias Bosinger Real Estate & Association Attorneys. That's why HUD's Office of General Counsel issued guidance warning landlords and housing providers that rejecting applicants based on their criminal records may violate the Fair Housing Act.
Blanket refusal to rent to a person with any kind of criminal history is especially problematic and could put you at risk for a discrimination claim, warned the Scott Law Firm PC. And although the legal principles upon which HUD's guidance is based are not new, the guidance does signal increased HUD enforcement actions in this area.
Caveats: There are, however, certain exceptions to the general anti-discrimination rules. For instance, you may continue to automatically reject applicants who have been convicted of the manufacture and/or distribution of illegal drugs, because these conviction categories are specifically exempted from anti-discrimination statutes.
Keep in mind that this does not apply to convictions for possession of illegal drugs. In this case, you should also consider the kinds of convictions that might indicate the applicant would not be a good tenant, such as violent crimes and prostitution-related convictions. You should also consider the age of the conviction.
What to do: Under HUD's "disparate impact" guidelines, you must evaluate whether a policy or practice has a "discriminatory effect," even when you aren't intending to discriminate. This means that you may have a housing policy or practice that is neutral on its face, but that still has the effect of discriminating against a specific protected class under the Fair Housing Act, without legally sufficient justification.
Consider 3 'Disparate Impact' Factors
HUD has outlined the factors you can carefully consider when you're attempting to determine whether a housing policy or practice has a "discriminatory effect." When evaluating whether your criminal history policy has a discriminatory effect, look at three factors:
Does the policy result in a disparate impact based on race or national origin? HUD will use national statistics to provide grounds for an investigation into a housing provider's criminal history policy. HUD will also use applicant data, tenant files, census demographic data, localized criminal justice data, and other additional evidence to determine whether your local statistics are consistent with national data.
You then must justify your policy. If you exclude individuals for one or more arrests without conviction, you probably won't satisfy your burden of showing that your policy is necessary.
Are there alternative policies or practices? If you can successfully prove that your criminal history policy is necessary, the burden then shifts to the plaintiff or HUD to prove that your interests could be better served by another practice or policy that yields less discriminatory effects.
Reduce Your Fair-Housing Liability Exposure
Key takeaway: Tread carefully if you have a criminal history-based leasing policy or practice that results in rejecting individuals of a particular race, color, national origin, or other protected category under the Fair Housing Act more often than other individuals. Such policies and practices could seriously raise your liability exposure for discrimination claims.
Bottom line: Having a solid understanding of the proper way to deal with tenants who have a criminal history, including how to craft written policies and what information you need to make a sound decision on accepting or rejecting applicants, will help you to stay out of HUD's crosshairs and remain compliant with the Fair Housing Act, Paul Flogstad says in his webinar.
To join the conference or see a replay, order a DVD or transcript, or read more