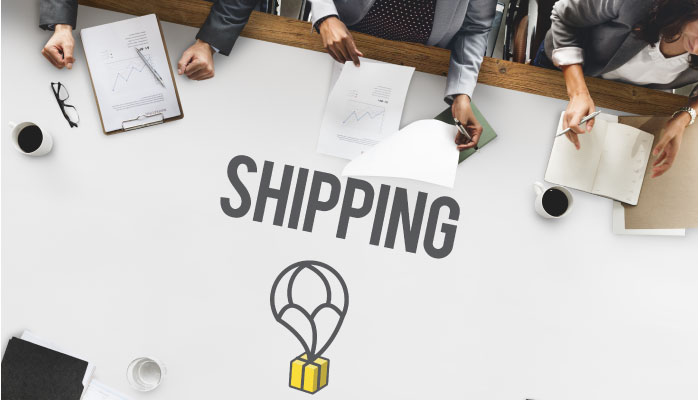 Sales aren't the only way to make money—procurement is another type of profit center.
"Procurement functions, today, play an increasingly important role in improving business performance and productivity," notes one procurement specialist. "Companies are partnering with procurement outsourcing providers in areas such as procurement analytics and procure-to-pay cycles."
Today, asserts the Harvard Business Review, power has shifted from buyers to suppliers as many suppliers have either eliminated competition or as buyers have forced suppliers' prices so low that many simply left the game. What's an option for regaining control of procurement profits? Negotiation—which works equally well in the transportation industry as in almost any other. Buyers can negotiate terms toward their favor by utilizing a few key negotiating tools.
Help Your Supplier, Help Yourself
Negotiating means bringing something to the table, HBR said, and vendors have plenty to offer. Leveling a power imbalance can start by offering suppliers entry into new market venues.
"Be a gateway to new markets," HBR said. "Offer the supplier a market opportunity that is too good to pass up in exchange for price concessions."
HBR also recommends working to reduce the supplier's risks—typically through purchase guarantees. "If a company is well placed to help a supplier reduce its price risks, it can demand some concessions in return," the magazine stated.
The tools for that negotiation center around analytics, said Logistics Magazine. Here are the steps you can take to negotiate more effectively with your suppliers:
Use a robust rating tool or comprehensive reporting analytical package
Conduct 'What if?' scenarios based on factors such as carrier mix, price, and transit times
Measure the true impact of carrier proposals on your transportation spend
Shipping has not escaped the balance of power shift, so you have more power than you may think. "Carriers now have the upper hand in rate negotiations," the magazine wrote. "Consequently, well informed shippers know that if they want to lower their transportation costs, they need to conduct better, more effective transportation sourcing events. And the great news is that based on our experience, we know there is plenty of room for improvement when it comes to negotiating great rates."
What Happens When Pricing Really Is the Issue?
Having to tell a shipper that its prices are too high can be a tough call to make, said one buyer-focused expert. Instead of saying outright that prices are too high, try framing the conversation as mutually beneficial, and ask if you can "create more value" in your relationship. You might suggest that the shipper work on its cost side so that lower pricing could work for it. "It won't necessarily be an easy conversation," says the expert, "but you're certain to learn something, and you may come up with some creative solutions to keep working together in a highly profitable way."
One logistics company suggests guaranteeing service. "Guaranteed freight is when an LTL (less-than-truckload) carrier guarantees to a specific service level," PLS Logistics blogged. "Carriers prefer to operate these services—it gives them an opportunity to acquire more freight spend. With guaranteed freight, a shipper immediately spends less time on track and trace operations. By paying for a service that carriers want to perform, you gain preference and can leverage lower rates on standard shipments, fuel surcharges or GRIs during future negotiations."
One transportation provider told Apparel magazine that one key to negotiation is to narrow the number of providers you work with. "In most cases, the fewer providers you work with, the more leverage you have," said DM Transportation's Nicholas Isasi. Negotiate with your carriers to eliminate or modify extra charges."
Money tip website The Balance agrees with that assessment. While employing a number of carriers may result in small-picture savings, winnowing that down can have a big-picture impact, the website said: "By reducing the number of carriers, the amount of work offered to the remaining carriers will increase. By offering vendors a larger volume of work, the carrier should be able to offer lower rates across all routes. It may be the case that on some routes the rate is not as good as was negotiated with another carrier, but overall the rates across all routes should be lower."
Let a Pro Deliver More Negotiating Tips
Transportation companies' C-level officers, VPs, directors, managers, purchasers, and supply chain and procurement professionals will want to tune into Charles Intrieri's conference for AudioSolutionz, "The Art of Negotiation for Procurement Professionals." Intrieri covers how to approach suppliers, methods to reduce costs and obtain better value, and how to finalize a negotiation and reach a mutually beneficial agreement.
To join the conference or see a replay, order a DVD or transcript, or read more