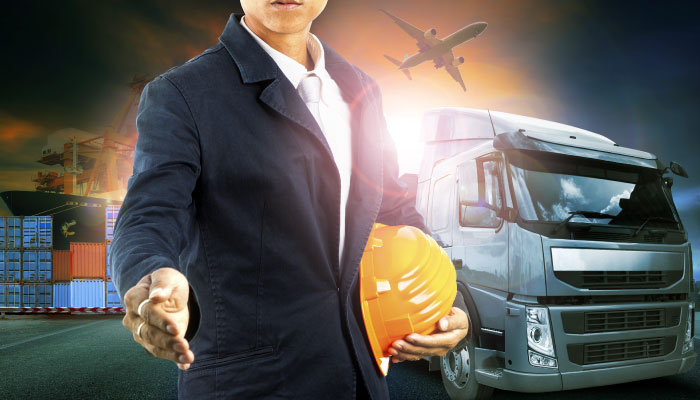 It's no secret that trucking companies are struggling to keep drivers behind the wheel and trucks on the road. The driver shortage is reaching epic proportions and shows no sign of slowing—which is why industry insiders are turning to every trick in the book, even launching blogs and social media campaigns.
Should you follow suit? Today's transportation companies surely need every competitive edge they can get, affirms trucking industry veteran Mark Dixon. But it's imperative that your truck driver retention efforts don't cost you compliance with U.S. Department of Transportation (DOT) rules and regs—which apply equally whether you have 10 drivers or 1,000 drivers, he reminds.
In his AudioSolutionz virtual boot camp, "DOT Boot Camp 2018: Compliance, Recruiting & Retention of Drivers," Dixon reveals what successful companies are doing right (and what not-so-successful companies are doing wrong) in their attempts to recruit and maintain a steady driver pool.
DOT Compliance: Have You Gone Through Your Checklist Lately?
Even established transport companies need to periodically review their DOT compliance, and a checklist is a great tool for evaluating your procedures, notes a TruckingOffice article.
And it's not just DOT rules you must keep track of. "[I]f your business conducts state-to-state commerce, then it's important to remember that the government requires you to comply with both the CDL [commercial driver's license] and drug and alcohol checklists," the article continues.
A partial to-do list for CDL requirements includes:
Make sure drivers are familiar with parts 40, 382, 383, 387, 390-397, and 399 of subchapter B, chapter 3, title 49 of the federal regulations code; these cover everything from special training to drug and alcohol testing
Complete both pre- and post-trip inspections of all your vehicles and document that you have done so in writing
Keep up-to-date qualification records and safety performance histories for each driver
Document each driver's hours of service
Create a regular vehicle maintenance program and make sure it's followed
Ensure all vehicles are marked with their respective DOT numbers
Know Whether Your Conducing Intra- or Interstate Business
Don't wait for a DOT auditor to come knocking before your evaluate (and make necessary improvements to) your DOT compliance program.
The first rule of business is to sort out which regs pertain to which vehicles. Note that vehicles used to transport property or passengers as part of a business fall under the rules for "commercial motor vehicles"—and so do those operating across state lines, notes Work Truck Online.
Pitfall: Tread carefully when parsing whether you must follow rules for intra- versus interstate commerce. "Companies operating intrastate are not off the hook," Work Truck Online noted. "Many states have adopted most, if not all, interstate regulations."
And definitions of interstate commerce are broad, the site added. For example, a truck transporting mail between two cities in the same state can be considered interstate if some of the mail came from outside the state.
Smart: Be sure to consult the state DOT website and your company's legal counsel for more information.
Try These Truck Driver Recruitment Tips
Of course, DOT regulations don't matter if you don't have anyone in the driver's seat. With thousands of jobs open, luring new drivers is key.
Hightower, an ad agency that specializes in truck driver recruitment, offers these 5 tips:
Invest in search engine marketing and don't forget paid search results
Blog—or hire someone to blog for you—to help qualified truck drivers find your site
Use job boards and job aggregators
Conduct email campaigns
Engage potential recruits through your social media channels—this allows you to form relationships
The Keep Truckin blog also has some low-tech suggestions for fighting the driver shortage:
Pursue drivers whose qualities and values mesh well with your company
Offer competitive packages
Don't forget perks (think: team-building exercises and performance-based rewards)
Establish a mentor program to shepherd new hires and curb early driver turnover
Don't skimp on onboarding and training (especially on software)
The struggle to maintain DOT compliance and recruit and retain drivers is real, says Dixon—make sure your game is on-target to meet your goals.
To join the conference or see a replay, order a DVD or transcript, or read more