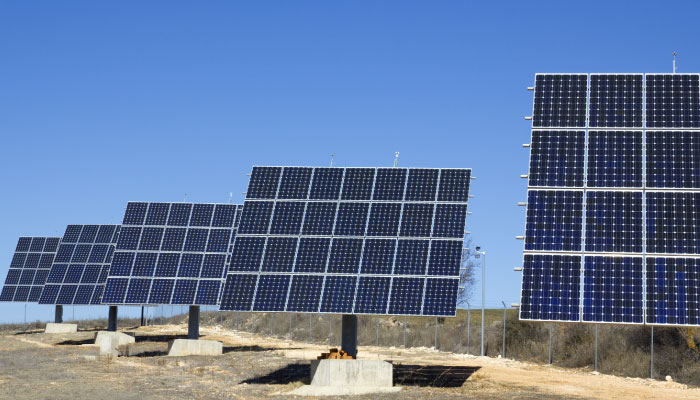 The stunning drop in renewable energy prices and energy storage costs, coupled with current changes in utility electricity rates, are causing everyone from municipal leaders to business owners, and from energy companies to energy consumers to get more interested in microgrids. But what are they, and who is poised to take the best advantage of their sudden growth?
Microgrids are localized electricity systems that are generally composed of renewable energy generation, energy storage and sophisticated controls that match generation, storage and the demand for electricity. One component of the rapidly expanding renewable energy market, microgrids could save both money and resources, if they are planned and executed correctly.
Power in Disconnection
Microgrids work by combining renewable energy with battery storage and are connected to the larger grid to supply neighbors with power and generate money for the grid owners, according to the Office of Electricity Delivery & Energy Reliability, part of the U.S. Department of Energy. "Microgrids are localized grids that can disconnect from the traditional grid to operate autonomously," the Department of Energy states. "Because they are able to operate while the main grid is down, microgrids can strengthen grid resilience and help mitigate grid disturbances as well as function as a grid resource for faster system response and recovery."
Use of microgrids allows customers to become completely or largely energy self-sufficient. That's becoming more attractive in a time when terrorist attacks and overloads on traditional grids threaten the orderly supply of energy to an ever-increasing demand for it. Associated with clean energy like wind or solar power, microgrids are attractive to the environmental cause, as clean energy gains more political traction. "Clean energy groups say the rise in employment is due to the falling costs of renewable energy and increasing support from state legislators," reported St. Louis Public Radio.
Clean energy jobs are becoming a significant part of the overall workforce, according to a 2017 report by Clean Energy Trust, accessible at www.cleanjobsmidwest.com/compare. That means companies interested in expanding in this industry may safely consider microgrids as part of their overall strategy. Microgrids Are Popping Up in Big Places
What does a microgrid really look like? Check out the Marcus Garvey Apartments in Brooklyn. This low-rise microgrid project recently won an energy industry award for its unique attributes. The 625-unit complex will use lithium-ion batteries as well as a solar field paired with a fuel cell to generate revenue and savings, and to ease the demand on the traditional area supplier, Con Edison.
"The system is reducing the property's power consumption by managing the generation and storage of renewable energy to save money through demand charge reduction," according to the system's designer. "It also provides resiliency during an outage, lowers operational cost, delivers essential load relief for Con Edison, and helps reduce greenhouse gas emissions."
Outside Denver, a new transit-oriented smart community is being developed in conjunction with a microgrid. Peña Station Next will showcase not just solar panels and battery storage but also smart LED streetlights, electric vehicle charging stations and self-driving shuttles. "A lot of cities, a lot of communities are doing pieces of this," project vice-president George Karayannis told the Denver Post. "Nobody is doing all of this."
Most – But Not All – Signs Point Toward Growth
While microgrids are growing in both acceptance and market reach, plenty of challenges remain – ranging from technical to regulatory. Part of that, says industry watchers, can be alleviated by coordination between utilities and municipalities.
"It is important that municipal leaders engage energy experts early in the planning process so that they can configure a microgrid that cost-effectively meets the community's unique energy requirements," one report noted. Plus, microgrids need to be compensated fairly for their contributions, and relationships with utilities need to be hammered out. "Microgrids are an established technology," the report added, "but they interact in new ways in energy markets and provide services not before quantified."
Evaluate Your Options With a Pro
Utility employees, solar generation owners and electric utility customers and anyone else interested in learning more about microgrids or developing them can join sustainable development expert Dr. Lon House as he addresses microgrids in an audio conference for AudioSolutionz, "Microgrids: Are They In Your Future?" House defines microgrids and explain how they work and who installs them before moving on to explaining when microgrids can best be used.
To join the conference or see a replay, order a DVD or transcript, or read more