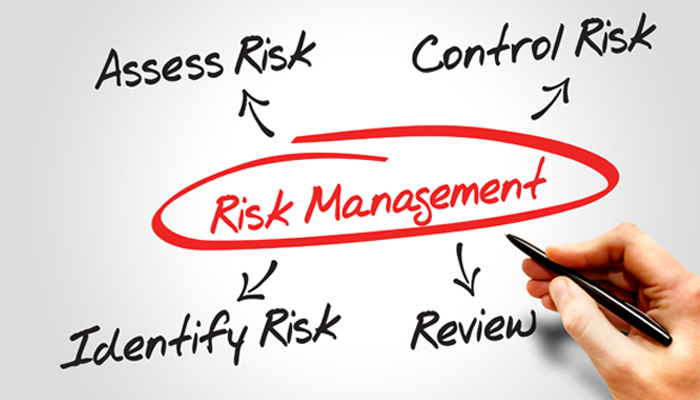 Poor process and organizational outcomes often stem from poor risk assessment techniques. Personnel involved with risk assessment and management in quality and process control settings need to know which risk assessment and management approaches fit best with different applications so they can pursue their strategic goals more effectively.
A sound risk assessment process is a key step for effectively managing an organization's operational risk, and it requires a deep level of detail, says industry expert David Okes in his webinar for AudioSolutionz, "Critical Thoughts on Risk Assessment and Risk Management." Okes says it is critical that personnel involved with risk assessment and risk management find strategic ways to leverage risk-based thinking and take into account ISO 9001, ISO 14001, and ISO 20000, among others.
Certification For Risk Management Approaches: A Summary
A number of ISO headings provide a sound risk assessment for commercial manufacturing and quality and process control, notes Okes.
ISO 9001:2015: The ISO 9000 family addresses various aspects of quality management. ISO 9001 sets criteria for quality management systems and can be used by any organization of any size in any setting. ISO 9001 is probably the best-known of all quality management standards, notes Certification Europe, and has eight key quality management principles:
Customer focus and customer satisfaction
Leadership
Involvement of people
Process approach
A systematic approach to management
Continual improvement
A factual approach to decision making
Mutually beneficial supplier relationships
ISO 14001:2015: ISO 14001:2015 specifies the requirements for an environmental management system which can be used to enhance environmental performance. Clauses in the standard address risks and opportunities, operational planning and control, and planning actions, explains Trinity Consultants.
ISO 20000: Also written as ISO/IEC 20000-1:2011, this is a standard which sets requirements for service providers to plan, establish, implement, operate, monitor, review, maintain, and improve a service management system. It provides opportunities to provide ongoing control, greater efficiency, and opportunities for continuing improvement, notes consultants SGS.
AS 9011: Designed for the aerospace industry, AS 9011 covers aspects such as modeling for quality assurance in design, development, production, installation, and servicing. According to SAE International, AS 9011 includes ISO 9001 quality management system requirements for quality management when an organization:
Needs to demonstrate its ability to consistently provide products and services that meet customer and applicable regulatory requirements
Wants to improve customer satisfaction through the effective application of the system, including processes for improvement of the system and the assurance of conformity to customer and applicable regulatory needs.
IATF 16949: Created for the automobile industry, IATF 16949 establishes quality management systems which provide for continual improvement with an emphasis on defect prevention and waste and variation reduction. Tenets in the program say one must consider both risks and opportunities when planning, and that organizational leaders must promote risk-based thinking, notes a consultant which helps with certification.
ISO 31000: This standard focuses on current and upcoming arenas of risk management, including damages to your reputation or brand, cybercrime, political risk, and terrorism. Updates made in 2018 add greater emphasis on the "iterative nature of risk management by drawing on new experiences, knowledge, and analysis for the revision of process elements, actions and controls at each stage of the process," notes the International Standards Organization in a summary of the changes.
Standards certification offers a solid first step when deciding which risk assessment approach is right for your organization as it moves toward achieving strategic goals, notes Okes in his "Critical Thoughts on Risk Assessment and Risk Management." They can act as a foundation for moving your operations forward to a new level of safety and efficiency.
To join the conference or see a replay, order a DVD or transcript, or read more
Click Here