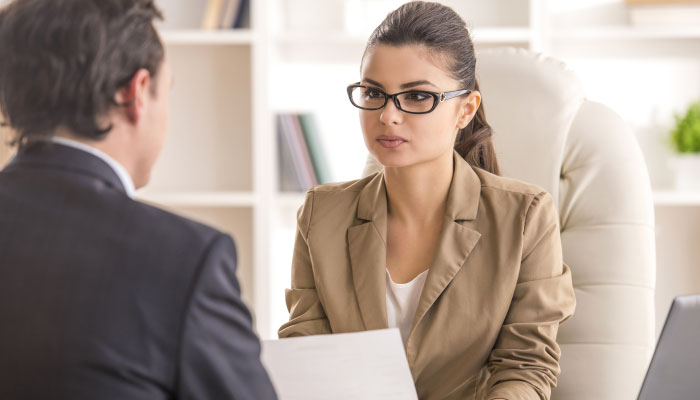 A national tree care company in September was hit with a jaw-dropping $95-million penalty for hiring illegal immigrants—and that could be just the start of the crackdown on illegal hiring promised by Donald Trump.
The settlement—which was the largest ever imposed in a federal immigration case—said that executives for Asplundh Tree Experts were "willfully blind" as supervisors and foremen hired undocumented workers through word-of-mouth referrals, a practice that subverted normal hiring processes and allowed the company to maximize productivity and profit.
Trump's inauguration raised anticipation that deportation of undocumented workers would rise, though so far reports suggest deportations have actually dropped. "From Feb. 1 to June 30, ICE officials removed 84,473 people—a rate of roughly 16,900 people per month," Politico noted. "If deportations continue at the same clip until the fiscal year ends Sept. 30, federal immigration officials will have removed fewer people than they did during even the slowest years of Barack Obama's presidency."
In FY2016, U.S. Immigration and Customs Enforcement (ICE) removed more than 20,000 people from the country each month; in FY2012, that number was more than 34,000 per month.
More Arrests, Fewer Crossings, Fewer Deportations?
There is plenty of debate surrounding the cases of undocumented workers. Illegal border crossings have apparently dropped since Trump took office, and some suspect that the president's tough talk has prompted some immigrants to up and leave on their own. "They're sending a message that, 'You're not welcome here, we don't want you here … . We're going to find you,'" one south-bound immigrant told the L.A. Times. "You don't know if it's going to be tomorrow, the next month, the next year. You don't know when they're going to come knock on your door."
But there are myriad factors that go into deportation numbers, the Washington Post noted. Some people are reported as "deported" even though they weren't necessarily in custody and it's not known where they are. Also, Trump pledged to focus on deporting illegal immigrants with criminal convictions, but many of those currently being sent back don't have a record at all. Further, fewer people crossing the border illegally means there are fewer to send back anyway.
"The lower rate of deportations doesn't mean Trump has embraced a hands-off approach to immigration enforcement," the Politico story noted. "But it may mean that deportations are lagging behind arrest rates or removal orders, which by all accounts have soared since Trump took office."
'Help Wanted' Sign Out for Hurricane Recovery Efforts
After Hurricane Katrina ravaged New Orleans, then-President George W. Bush relaxed worker ID rules at the behest of some executives. Trump issued no such proclamation after this summer's storms, another Washington Post story notes. "Worse, immigrant rights groups say, federal authorities have sent conflicting signals about whether they might start simply detaining and deporting those flushed out into the open by the storm," the paper noted.
Houston, already in the midst of a construction boom, needed more workers even before the storm hit. "The issue is that the United States is suffering from a shortage of workers generally, and specifically from a shortage of workers with some of the necessary skills to assist in disaster recovery," wrote a Slate columnist.
Crackdown to Continue
For their part, ICE officials say the lessons learned from the Aslpundh case should be clear.
"Today's judgment sends a strong, clear message to employers who scheme to hire and retain a workforce of illegal immigrants," said ICE acting director Thomas Homan in a press release. "We will find you and hold you accountable. Violators who manipulate hiring laws are a pull factor for illegal immigration, and we will continue to take action to remove this magnet."