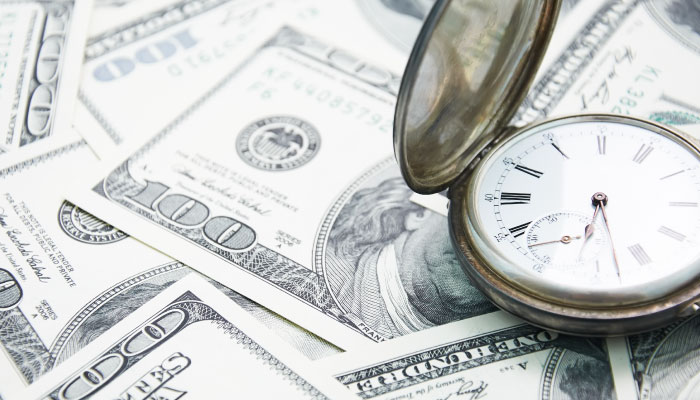 The federal minimum wage is stuck at $7.25 an hour and has been there since 2009. In terms of inflation-adjusted wages, minimum wage has been idling in the $6-7 an hour range since the mid-1980s. With attempts to raise the federal minimum wage likely dead for the foreseeable future, expect to see more cities and states step up with their own minimum wage rate increases.
Human resources and payroll professionals, accountants, attorneys and business owners all need to keep a close eye on any changes to state and local minimum wages and other tweaks to wage and hour laws because penalties can add up in a hurry, and prison is not out of the question: A few years ago, the president of one sheetrock company in Minnesota was sentenced  to two years in jail and a fine of up to $3.3 million for intentionally underpaying workers.
Many States Surpass Federal Minimum Wage
At present, 14 states have their minimums set the same as the feds does, while it's lower in Georgia and Wyoming ($5.15) and there is no minimum in five southern states, according to the Department of Labor's Wage and Hour Division. The other 29 states plus Washington, DC mandate a figure higher than the federal government, from New Mexico's nominal increase of $7.50 an hour to Washington DC's $12.50.
A rising tide of municipalities—generally, large, union-friendly, left-leaning urban centers with already-high costs of living—are pushing the rate toward $15 an hour. Expect more of that in the future, analysts say.
"It's anyone's guess what the new administration will mean for the federal minimum wage, but employers should be aware of a dynamic already in play: When the federal government doesn't take action on critical matters, state and local agencies often come forward with their own new or updated requirements," noted one human resources-focused firm.
Nearly one-third of all hourly, non-self-employed workers 18 and older are "near-minimum-wage" workers—they make more than their state's minimum but less than $10.10 an hour, according to a recent Pew Research Center report. Most are 30 or younger, white, female and have at best a high school diploma. Also, Pew found, about one-quarter of the near-minimum wage workers were in the restaurant and food industry, where tips could make up for the low pay.
For Some, a Hard-Fought $15 an Hour Is the New Norm
The Seattle suburb of SeaTac was the first city to approve a $15 an hour minimum wage—and SeaTac did it back in 2013. While the fight for $15 an hour was probably most notable in Seattle, San Francisco, Los Angeles, New York City, Palo Alto, San Jose and Sunnyvale are all either at $15 or on a schedule to get there within another year or two.
"Americans tend to like the idea of raising the minimum wage, and even aggressive proposals typically poll very well among the general public," asserted the Huffington Post. "Although Democrats are most likely to support such measures, many independents and Republicans also vote in favor of a raise when it's on the ballot. Even a handful of solidly red states have opted to raise their minimum wages."
Rate hikes, though typically supported by those receiving them, are often hard fought by supporters. In 2015, the Los Angeles City Council voted 14-1 to raise the hourly floor to $15, but the move was not as breezy as the vote would suggest.
"The vote was the latest show of organized labor's clout at City Hall," reported the Los Angeles Times at the time. "During nearly a year of often emotional debate, labor leaders never gave ground on their central demand that the minimum wage rise to at least $15. The City Council ultimately favored that approach over (a different) proposal to raise the minimum wage to $13.25 by 2017."
Enlist an Expert to Stay Out of Trouble
Despite all the state activity in this area, the Department of Labor is still the big dog when it comes to wage and hour violations, says Vicki M. Lambert, whose conference for AudioSolutionz, "Wage and Hour Compliance: It's More Than Just Calculating Overtime," will help you keep your company from running afoul of federal rules. Lambert's session covers everything from what should be on a paystub to terminology used in the Fair Labor Standards Act. Her conference also covers minimum wages, tip credits, training wages, how and when to pay for travel time, how overtime is calculated, paying out accrued vacation, paying out terminated employees and more.
To join the conference or see a replay, order a DVD or transcript, or read more