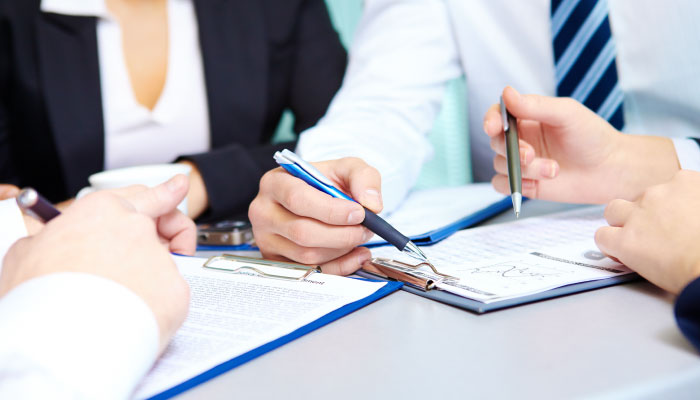 Employers can relax—a little bit. A proposed Obama-era rule which would have forced employers to pay full-time executive, administrative, professional, outside sales and computer employees at least $913 per week in order to keep them exempt from overtime requirements—double the former threshold—was struck down over the summer, and after only a few days of thinking about it, the Trump-era Department of Labor (DOL) decided not to appeal the ruling.
The proposed change to the Fair Labor Standards Act (FLSA) was to have gone into effect in December 2016 and would have, by some estimates, made an additional 4.2 million American workers eligible for time-and-a-half. While the Trump DOL tries to figure out what to do next—many employers have already implemented pay raises and classification changes—experts say a small bump in the exempt status level may come anyway.
Industry Looks For 'Sensible' Overtime Exemptions
Although the Trump administration was firm in its opposition to the bill, don't expect fiddling with overtime rules to be over, Bloomberg added: "It … paves the way for the Trump administration to potentially issue a new rule with a more moderate increase to the salary threshold that was last updated by the Labor Department under George W. Bush."
Indeed, noted lawyers at FisherBroyles, "the question of revised exemption rules is not eliminated. The Court's decision left open the possibility of a salary level threshold increase for exemption status. Moreover, the DOL under President Trump has also demonstrated an interest in revising national wage and hour rules … (so) employers are wise to keep a close eye on this area of law, especially as companies plan new annual budgets for labor costs."
The conservative Competitive Enterprise Institute suggested a "sensible" future rule change would involve a lower salary threshold and be accompanied by fewer regulations. "The Obama administration's rule doubled the historical rate of increase, setting the salary threshold to the 40th percentile of all non-hourly employees," the association said.
Ben Gitis, of the American Action Forum, added that in the next overtime pay rule, "the DOL should consider revising its methods for estimating the rule's compliance costs. Moreover, it should also consider the many other economic consequences of the regulation. Doing so will enable the DOL to effectively determine the best way to adjust federal overtime regulations."
DOL Starting Over
The DOL is already moving forward with white collar exemptions and new regulations. In July, the department sought new comments on overtime exemptions and wanted to know "whether the standard salary level set in [the final] rule effectively identifies employees who may be exempt, whether a different salary level would more appropriately identify such employees, the basis for setting a different salary level, and why a different salary level would be more appropriate or effective."
As the DOL does so, it will likely take into account the judge's overtime ruling, which said that "the department cannot 'categorically exclude' workers from the white-collar exemption 'based on salary level alone,'" Bloomberg noted.
The short comment period on the new rules closed on September 25, 2017. No word yet about the DOL's response.
Business owners, HR professionals, in-house counsel, and upper management will want to stay abreast of issues involving overtime pay, notes Mark Tabakman, a labor and employment lawyer who hosts webinars for AudioSolutionz. While he says on his blog that he had "clients make changes back in November 2016, in anticipation of the rule, and now they are living with (and paying for) those changes because they do not want to penalize their employees," he adds it may not all be for naught: "I do believe the salary level will (ultimately) be raised," he concludes.