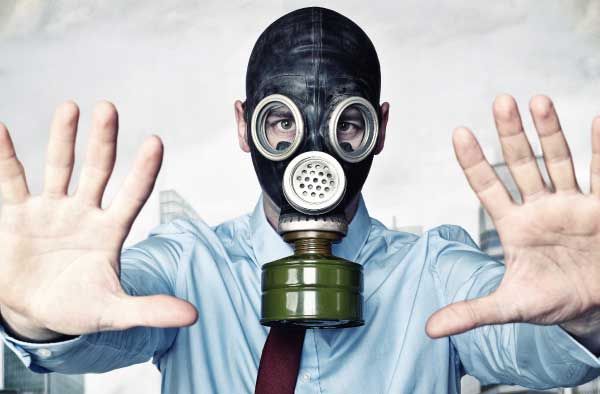 How to Stop Toxic Employees from Side-Tracking Your Organization
Product Format : Prerecorded Webinar
Learn Practical Tips to Address Specific Problems & Achieve a Win-Win Outcome
How to Stop Toxic Employees from Side-Tracking Your Organization. How many times have you had to work with a difficult employee? Have you ever thrown up your hands in frustration because of someone's negative attitude, back-stabbing, lack of attention to timeliness or detail, or disruptive behavior?  Many of these frustrations are part of daily work life. We often ignore the little annoyances, but when they get more serious—it's time to do something about it. Because ignoring such issues at this point is bad for you—and your organisation.
Learn how to handle toxic employees and seize the opportunity to prevent them from becoming morale busters in this webinar by human resources expert Carol Hacker. Hacker will show you how to set the standards for positive behavior, and work toward retaining the "challenging employees" who in the long run are worth the effort. She will share dozens of practical tips to address specific problems, including the "I'm in your court" approach for disciplining. You will learn how to recognize toxic behavior before it becomes a crisis, and get toxic employees to agree that there is a problem. Other useful techniques you will learn include: how to use positive reinforcement before you tell someone what they did wrong, and how to give critical feedback without bruising egos.
This 'How to Stop Toxic Employees from Side-Tracking Your Organization' webinar will help you make good—and sometimes tough—decisions. After attending it, you will walk away with practical tips that you can put to use immediately for addressing specific problems. You will be able to identify and fix the common mistakes you have been making when dealing with difficult employees. Plus, you will be able to correct your approach and build a workplace culture of trust where no one loses face, and the outcome is "win-win" for everyone.
Session Highlights
In this session, you will learn how to:
Identify and fix the common mistakes of dealing with difficult employees
Implement coping skills when you can no longer stand to be around toxic employees
Use the "I'm in your court" approach when disciplining
Recognize the toxic behavior before it becomes a crisis and teach your managers how to do the same
Get toxic employees to agree that there is a problem
Master the goal of giving critical feedback without bruising egos and causing defensiveness
Consider "behavior-blindness" and build a workplace culture of trust where no one loses face and the outcome is "win-win"
Be a coach, not a cop and take responsibility for how you are heard
Build traction and use positive reinforcement before you tell someone what they did wrong
Who Should Attend
HR professionals
Managers
Supervisors
Team leaders
Executives overseeing a team
This event brought to you by ProfEd | OnDemand
Order Directly on ProfEdOnDemand.com
(WiseQuestion is learner supported. When you buy through links on our site, we may earn an affiliate commission)