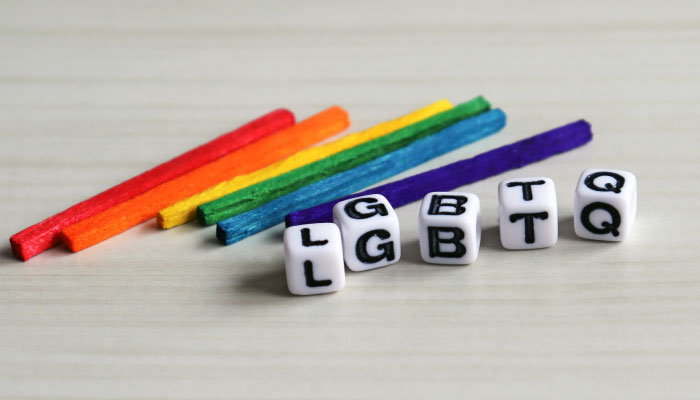 Support for lesbian, gay, bisexual, and transgender students is proliferating, but there are still many schools missing the mark. Inadequate or unenforced policies leave many students feeling alienated due to their sexual orientation and/or gender identity, leading to a decline in their academic performance and extracurricular participation. How does your school rank?
Learn effective strategies to assist and encourage LGBTQ+ students in the webinar, "LGBTQ Rights in Trump's America: What Happened in 2018 & What to Expect in 2019." In the session, higher education expert Dr. Jennifer L. Martin shares the latest research and tools to revise your curriculum, classroom policies, and procedures to create an inclusive learning environment at your institution.
Be an Ally in Personal Conduct & Policy
Because every student deserves a supportive environment in which to learn, you have a responsibility to ensure your school is a safe space. A safe space is "a welcoming, supportive and safe environment" for LGBTQ+ students, states GLSEN. There are a number of things you can do to ensure your school is that kind of space, including:
Plus: Learn To Interrupt Microaggressions
Even with the above strategies in place, you'll encounter and be called on to address discriminatory behavior. But don't think all such behavior is overt or deliberate. It's easy to overlook microaggressions—yet smaller, subtler instances of discrimination can eat away at the safe space you've worked hard to create.
Definition: A microaggression is "a comment or action that subtly and often unconsciously or unintentionally expresses a prejudiced attitude toward a member of a marginalized group," according to Merriam-Webster .
As an educator or administrator, it's your responsibility to protect sexual minorities from harassment, including unconsciously motivated actions, asserts Dr. Martin in her webinar, "LGBTQ Rights in Trump's America: What Happened in 2018 & What to Expect in 2019." She offers from-the-field advice on how to do just that—and to proactively support LGBTQ+ students in your school.
To join the conference or see a replay, order a DVD or transcript, or read more